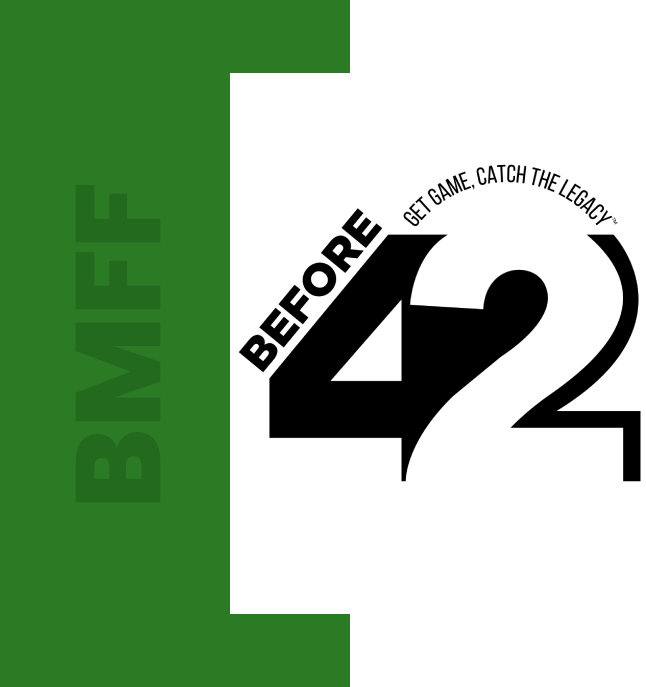 "Exploring the Cultural & Social Diversity Impact of Baseball's Iconic Legends Beyond Borders"
The "BEFORE42" Cultural-Education Awareness & Diversity Initiative, Get Game, Catch The Legacy advances, and builds upon the rich heritage, historicity, and post-modern human rights challenges through the lens of Negro Leagues Baseball, aka; "Major League" and its iconic legends impact, together with their sustaining culture on the sport of baseball and future generations.
BMFF continues to perpetuate Biz's global legacy, iconic image, and vision-driven fortitude for upholding social justice with fostering the rich heritage of unanimity and equality for all.
It is further fostered through the lens of 'Major League', and Negro Leagues Baseball, that BMFF's Before42 Cultural-Education awareness and diversity initiative, public engagements and exhibits, geared toward families with youth particularly in under-represented communities, advocate the importance of early childhood literacy, and reading readiness as fundamental human-rights to succeed in life.
BMFF welcomes corporate and community sponsors in support of its educational coalition networks by providing Baseball and related books, interactive learning games, including access to fundamental literacy resources, and events that also inspire interest in the sport of Baseball, which provides additional educational support to families with youth in communities and schools. 
"Catching the Baseball-Buzz & Reading-Readiness with Biz!"